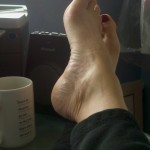 Welcome to the place where B.I.T.C.H. is never a dirty word!  Take off your shoes, grab your favorite beverage, get relaxed and hang out for awhile.  This is a place for the more mature woman; the woman who is in transition or has transcended and is seeking more from life and the men who are brave enough to want to know them.  This is the place where women can go and let our hair down, talk about anything and everything that we want to talk about just amongst ourselves.
We are the women who have either already gone through the change, are just entering that doorway to the next phase of life or are traveling somewhere along this well trodden path from A to Z.   Along with the changes in our bodies, our lives are in the process of changing drastically or already have. The children we brought into this world, who were so dependent on us for their survival are now going off to college, getting married and setting up lives of their own or are already providing us with little replicas of themselves that we can babysit.  Many of us have gone through tremendous losses in our lives – the passing of  spouses, friends &/or family members; failed marriages;  displacement from careers and financial upheaval;  physical, mental and emotional health concerns  – many of us are dealing with those very things right now.
Through all of this we have become stronger, more independent and, in many instances, have found ourselves footloose and fancy free for the first time in a long time or even for some, the first time in our lives.  If we've gone through the change we've found there are many benefits along with the sadness at the ending of that purpose in life.  We no longer have to worry about "starting" or "overflowing" our tampons and pads or ruined underwear.   We can relax during sex because there is no longer the fear that we could end up with another one of those dependent children and because we no longer have to prove ourselves as good breeders, it's all about the fun now!  For many money is not an issue because we've established ourselves in our careers, have retired and have a decent pension or are married to all that.  For some increasing number of us we're starting another career where we should be retiring or having to restart one to make it. Regardless of our career and financial situations, we're at a time in our lives where we really need to take the time to do something with ourselves and our lives because we don't have as much time ahead of us as we already have behind us!  It's time to celebrate ourselves from this day forward!
Here at BITCH, Inc. we certainly don't claim to have all the answers you are seeking but we do promise to do all we can to provide you with some entertainment and food for thought.  Feel free to start a discussion based on one of our articles or submit an article yourself about a topic or idea that comes to mind that you'd like to share.
We sincerely hope you find our site to be engaging, loads of fun, educational, and informative as you join us on this crazy journey called life!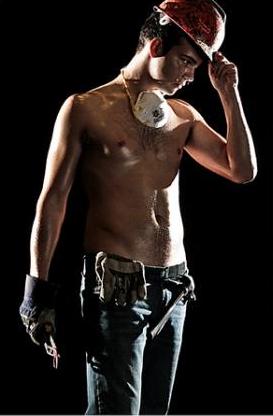 Now that I have your attention…..
BITCH DISCLAIMER! 
Regarding articles on Babe In Total Charge of Herself.com. All articles are submitted and input by the staff and owners of the website. The "by" line at the top is the person who input the article, not necessarily the author of the article. Any resemblance between the reader and the content of the article is determined by the reader. If the reader relates to any of the content in either a good or bad way, it is not the responsiblity of the magazine or the author of the article to assauge or protect the reader's feelings or rectify any perceived harm to the reader's reputation. If the reader construes any negative references in an article to be about them, we suggest they look at why they would think that way and get help in dealing with it. We at Babe In Total Charge of Herself suggest any concerns about content be addressed to us on our Comment Page in the website.