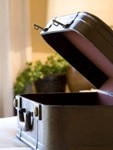 This is a series of short articles that will present some ways you can prepare yourself for divorce or separation from your significant other.  Actually  "prepare" may be too strong a word as there really is no actual "preparing" anyone can do to face this most difficult of choices.   Let's say, instead, this is a series of scenarios you can read and ponder.
THE JEKLE/HYDE PHENOMENON
For many, divorce/separation is a mutually agreed upon course of action between two consenting, functional adults. (queue in the syrupy love music from the movie "The Way We Were" in the background)  More often than not, it isn't.  (queue strident discord sounds of a heavy metal riff – any will do…)  Hopefully you'll see some suggestions in here that you'll at least consider and, maybe, even follow to help protect yourself from the monster you may be about to release.
You're probably thinking "NO! he/she would never do that! They will be heartbroken and angry, yes, but they won't do despicable, angry things to me for leaving them!"  (queue in music from "A Love Story"…"Love is never having to say we're sorry…")  Well, lucky for you, you are not alone in this.  Countless naïve, well meaning people have stubbornly clung to that mode of thinking and dismissed all the warnings of those who have gone before.  Countless books, talk shows, tv shows, crime stats, etc. are summarily tossed out the window in an act of misplaced loyalty, guilt and fear. Nothing you ever read or were told will ever prepare you for that moment when your significant other, upon hearing you don't want to be with them anymore, turns into a Mr./Ms. Jekyll before your very eyes (queue music from Jaws – expect blood in the water…).   Statistically, you're not going to listen either but here's to giving it a try.
At this point it's assumed you've already made the decision to get out of your live-in relationship.  There are several things you need to consider before embarking on that very turbulent journey.  You must know your financial position, your housing situation and, if you don't already have one, create a safety net to help with the emotional aftermath.
FINANCES  (Money ='s Survival)
It really isn't going to matter whether you're younger or older, whether your income is either non existent, the lesser of the two or you make as much as or more than your partner.   Regardless of source of income, you will relate to this.  If funds are thoroughly enmeshed (which is common in marriages) and your significant other handles all the financial decisions with a bare minimum of input from you (also not uncommon in marriages) there is some major homework to be done.  First, you need to know how entwined your finances are and how much you actually know about them.  Hopefully you practiced a lot of sense when it came to this but, hey, there is a well established reason for the saying "love is blind" (Love Story).   In other words, worst case scenario is, you've given your significant other complete and utter financial control of you and your life.
WARNING!  WARNING! WARNING Will/Jill Robinson!  We all want to believe in the person we love, we all want to trust them with our hearts and our lives (Love Story).  If we're married we've pledged to love, honor and obey until death but if you're ending that relationship you need to GET THAT OUT OF YOUR HEAD!  Many a loving, honorable and caring person are suddenly anything but when you want your half (Jaws).  Don't make the mistake of handing your life over to them, handing your financial power over to them, trusting them too much and not taking responsibility for your own well being!  It's stupid on your part and unfair to them on theirs.  Also, if they are the major bread winner, don't buy into the false belief that since they earned all the money it was all theirs anyway.   Don't be a Fool with a capital "F" (Dumb and Dumber – self explanatory).
So, if any of this is at all familiar to you, the very first question you need to ask yourself before you even begin to think of starting a separation is this:  How much control do you have over the finances right now and if you don't have any control or perhaps limited control you need to ask yourself how you can get control of at least your half of them.  Here's a caveat to that statement: This is regardless of whether you have a job or not.  I'm going to repeat that because it's important; this is regardless of whether you have a job right now or not!  Women, especially, tend to minimize their rights and give too much away under the false belief that they don't deserve it because they didn't provide at least half of everything owned.
HOUSING  (Survival Requires Shelter)
Next you need to decide, are you going or are they going?  Many women/men act impulsively and bolt. (queue in "Fast and Furious" – the sound of squealing tires) Of course, there are extenuating circumstances that may necessitate you moving out and quickly so we can't always follow what would normally be the best route for us in the long run.  Unfortunately, many spouses leave with the belief they'll either come back or get their share of whatever's in the house and have met with bitter disappointment (queue in "Silence of the Lambs" – maniacal laughter).   This will take planning, get used to the idea.   If you aren't afraid of a physical confrontation happening, it is in your best interest to stay.   Now we're down to the nitty gritty of life outside of what is familiar and comfortable, even if that comfort is comfort in your own dysfunction.  This next step will necessitate you doing some research.  If you have a job, do you have enough money and credit (free credit scores are available) to purchase another place on your own or are you going to need to move into an apartment?  If you don't have a job that will afford you the luxury of moving into another property of your own then how much can you afford when it comes to an apartment?  You're going to have to get on line and start looking at apartments once you've decided where you want to live.
Where DO you want to/have to live?  How close to your old house/apartment/ex significant do you want to be?  Do you want to avoid the possibility of running into them at the store, library, at the stop light?  If you're going to have to move out of the area, what area can you afford to be in and feel safe in?  You will have to go and look at apartments and the area around them for amenities and safety considerations.  You will need to inquire as to what fees you will be required to pay beyond the rent.  Many places now charge for cable, electricity and water.  You need to factor in what financial obligations you already have including car payments, insurance (car and medical), credit cards etc.  Speaking of insurance, if you don't have a job that provides medical insurance, you have a pretty rude awakening waiting for you on how much you will need to pay for an independent medical policy and what that will get you so spend some time looking into this as well.  Factor in things like gas, maintenance and possible repair expenses.  I think you get the drift and it may seem overwhelming right at this moment but eventually you'll thank yourself profusely for having spent the time and energy to do this.  Whatever you do, DO NOT assume your significant other will continue paying any obligations on your behalf or that they will not close down all the checking/savings accounts and put them in their name, cancel all your credit cards if you have shared cards or block you from the investment accounts they've set up or that they haven't done that already (Silence of the Lambs) !  Talk to your friends who have gone through tough divorces and don't bother with the ones where it all went smoothly, they are an anomaly (The Way We Were) and won't do much to prepare you for what might be coming.  At this point I've only given you the bare minimum you need to consider regarding this but I think it's probably already got your brain hurting so I'm going to quit here and let you take a break.
THE EMOTIONAL AFTERMATH (Losing Your Mind is not an Option)
If you are still considering moving on with your life without your current partner, and if you haven't figured this out by now, nothing, absolutely nothing about making this decision is going to be easy and will probably only get tougher from here (insert score from "Rocky").  No life altering decision is or should ever be easy to make so don't expect it to be a hazard free experience.  In making this momentous decision do not underestimate the power of family and friends.  They will be the source of support you are going to need to get through this with your mind and heart intact.  If you don't have that kind of support right now, find it in divorce groups all over the place, in churches, wherever.  Now is not the time to be picky!  That's the bad news, or at least some of it, but there is a LOT of good news as well.  Through all this expense of energy, brain power, and at times what seems like emotional torture, you will gain a sense of self that you probably haven't known for a very long time, if ever (queue in music from "Chariots of Fire").  When you finally make your move, you will move with a great deal more confidence and hope than if you willynilly fly away into the unknown blind and foolish.  You will never be the same person you were and that's probably another GOOD thing.   You are becoming a Babe In Total Charge of Herself and the ride from that point forward will be yours and yours alone to control.